Soprano Kyla Lingley Warms Glaswegian Hearts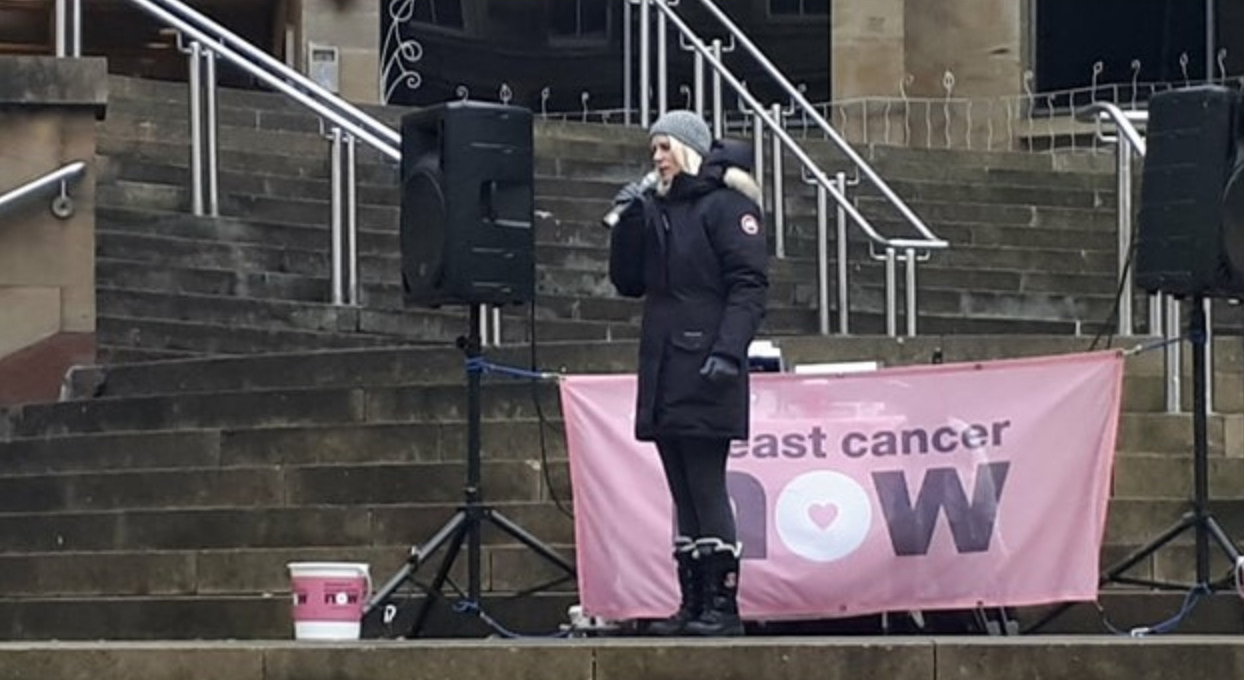 Walking down Buchanan Street these past few days, it may have been hard to distinguish whether we are in Glasgow or whether we are passing West End theatre as soprano Kyla Lingley performed classical hits.
Kyla Lingley has been Performing in the gloomy Glaswegian weather to raise funds for charity Breast Cancer Now, the UK's leading breast cancer research charity formed in 2015.
The opera singer, entertainer and actress has been performing profesionally for about 11 years, but her love for performing was nurtured early on by taking part in high school musicals.
The classical perfomer is not a local to Glasgow. She curently lives in London but hails from New Brunswick, Canada. She sings all over the UK, performing at a range of events from weddings to corporate events as she often supports charities.
Kyla enjoys performing on the streets as it is a "great way to meet the people" and of "bringing the music to the people". She does not believe that music must be targeted just to specific people of limited by income.
The charity Breast Cancer Now that she was helping, is particularly close to her heart as her sister-in-law and mother-in-law both fought the disease. You can support the cuase by donating or buying one of her CD's on Buchanan street.
If you don't manage to catch her performing, her vocal presence has not gone unrecorded online – have a listen!
Back to News