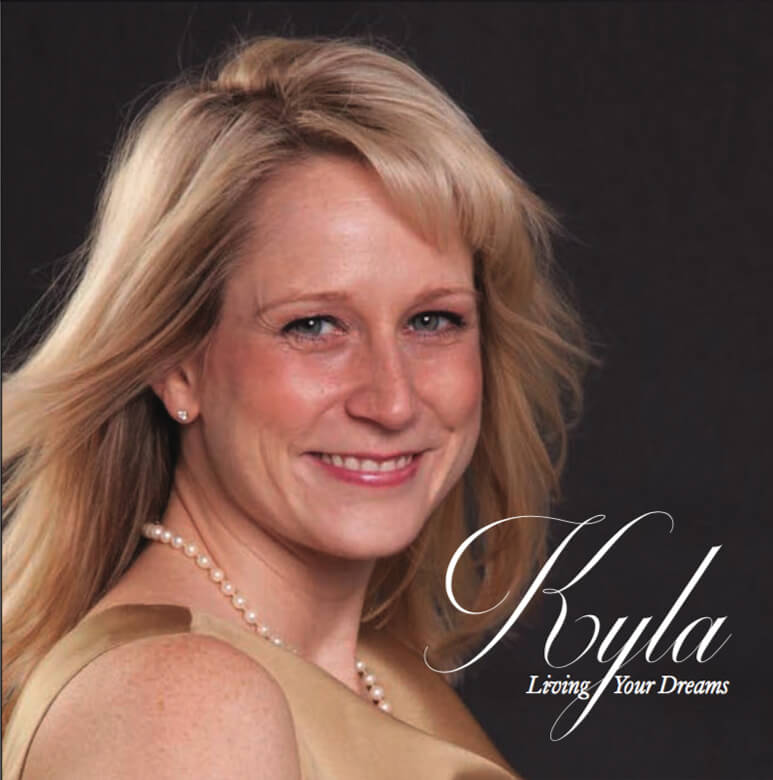 Living Your Dreams
New Album Out Now!

Kyla Lingley
Kyla Lingley is a Canadian-born soprano who is one of the most charismatic emerging artist on today's classical music scene. Kyla just completed her second studio album Living Your Dreams, which is completely self-funded. Her mission is to uplift and inspire people through music, because it can bring happiness and plays such an integral part in our lives.
Kyla graduated with Honours from the Cambrian Music College in Ontario before winning numerous awards including the prestigious INCO Search for Excellence Award vocal prize. Since then Kyla's career has gone from strength to strength. She currently lives in London, England and tours constantly having built an impressive fanbase. She has performed in many award-winning and critically acclaimed opera productions and concerts throughout the United Kingdom, North America and The Middle East. Committed to giving back to communities, she dedicates her spare time raising money for charities by giving performances in towns and cities across the UK. Her core belief is to use her voice to help others wherever possible.
Latest News
Performing Live in Saint John, New Brunswick March 29th, 2019
Come and join me on my musical journey on March 29th, 2019 at The Saint John Theatre Company. Buy...