Kyla Lingley, a Canadian soprano, gives outdoor performance in Cardiff.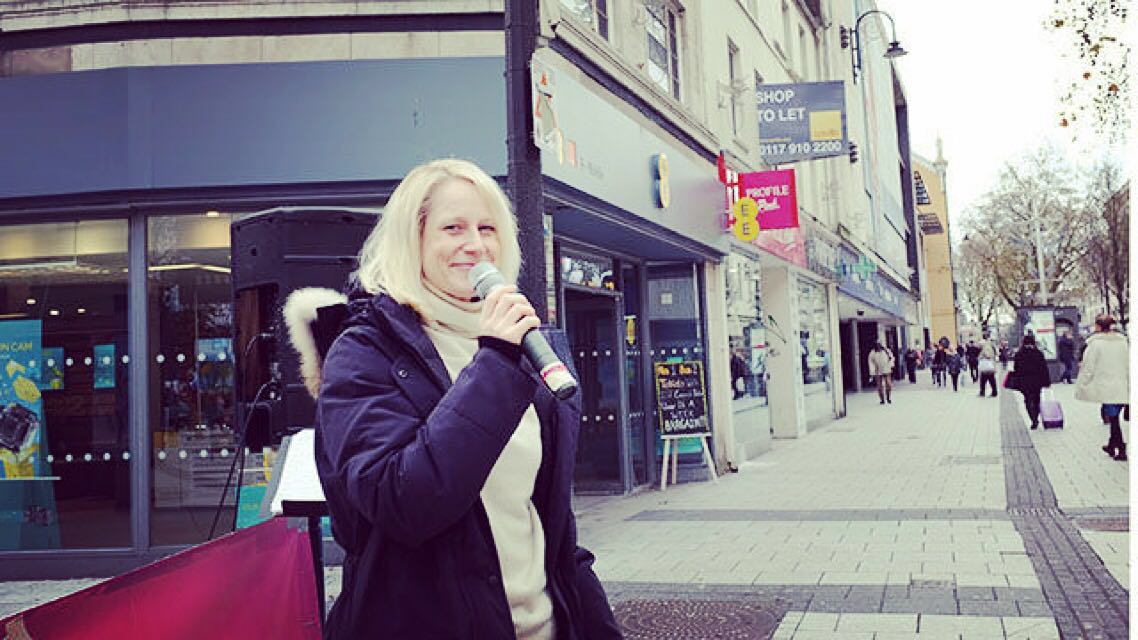 She has currently raised over £20,000 in order to supporting the charity.
The weather outside makes people frozen and the wind is like a killer in winter Cardiff. Kyla even wears four articles of sweater inside and a thick down jacket in total. She is preparing for performing in the street today and has drunk two cups of hot coffee already. The condition here is quite harsh and unforgiving to a professional singer like her, not to mention the risk of falling ill. But from the smile on her face, you can believe that she never regret to choose this hard way.
Back to News